November 2019

George Sanders was a Russian born British actor.
Biography
Born in St. Petersburg, Sanders and his family moved to England shortly before the Russian Revolution. Encouraged to act by a young Greer Garson, he first became noticed for his role as the evil fop Lord Everett Stacy in Lloyd's of London, a role that would typified the rest of his career, playing similar parts in Rebecca and The Picture of Dorian Gray, as well as giving an Academy Award winning performance as the acerbic critic Addison De Witt in All About Eve.
Later, Sanders began appearing in more comic productions, such as A Shot in the Dark with Peter Sellers, as well as voicing the sinister Shere Khan in The Jungle Book. He was also known for his roles in the series of films The Falcon and The Saint respectively.
Sanders passed away in 1972. (
Read more...
)
Archive
January 2020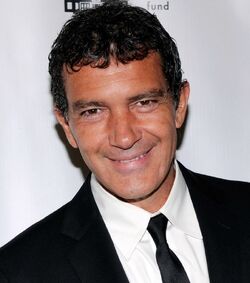 Antonio Banderas is a Spanish actor.
Biography
Born José Antonio Banderas in Málaga, Andalucia, he studied at the ARA Theatre School and College of Dramatic Art after initially wishing to be a footballer. After a number of successful films by Pedro Almódovar (who he would later work with again in The Skin I Live In), Banderas moved to Hollywood and became recognised for his roles in Philadelphia and as the vampire Armand in Interview With a Vampire.
Banderas later gained fame for his action-adventure roles, as the nameless protagonist of the El Mariachi Trilogy, master spy Gregorio Cortez in the Spy Kids films, and as Alejandro Murrieta, the man who would become Zorro in The Mask of Zorro. The success of this role lead to him being cast as Puss in Boots in the Shrek series. Though known in the English speaking world for light hearted action and comedy films, in Spain he has appeared in a number of serious productions, including the much acclaimed Pain and Glory.
. (Read more...)Archive
February 2020
March 2020
April 2020
May 2020
June 2020
July 2020
August 2020
September 2020
Featured Article for February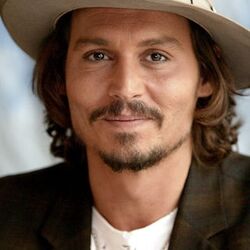 Johnny Depp is an American actor.
Biography
Born in Owensboro, Kentucky, Depp began as a guitarist (a skill he would demonstrate on the soundtrack of several of his later films) and was encouraged to become an actor by Nicolas Cage, having his first major role in A Nightmare on Elm Street. His success in the television series 21 Jump Street led to him becoming a teen idol.
In 1990, Depp appeared in Edward Scissorhands as the titular character, beginning a long association with Tim Burton, which he had become best known. He also became known for playing Captain Jack Sparrow in the Pirates of the Caribbean series, one of three actors to have appeared in all four films.
Whilst best known for his roles in off-beat, unusual productions, he has been twice nominated for the Academy Award for Best Actor.
(Read more...)<

---
Community content is available under
CC-BY-SA
unless otherwise noted.